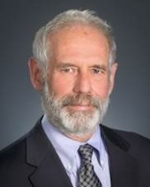 Michael Picker
President (Retired)
,
California Public Service
MICHAEL PICKER serves as Partner at Caliber Strategies, a boutique consulting firm for California regulatory, legislative and administrative affairs.

Prior to Caliber Strategies, Picker served as President of the California Public Utilities Commission (CPUC). He was appointed to the CPUC by Governor Edmund G. Brown in January 2014 to serve the remainder of former Commissioner Mark J. Ferron's term. In December 2014, Governor Brown appointed Picker to a full, six-year term on the Commission, designating him as CPUC President. As President, Picker served as the State's highest utility regulator, presiding over the State's major decisions on electric power, telecommunications, natural gas, water companies, railroads, rail transit and passenger transportation companies, such as Uber and Lyft.

Prior to his appointment to the CPUC, President Picker was Senior Advisor for Renewable Energy in the Office of the Governor from 2009 to 2014. He was a Principal at Lincoln Crow Strategic Communications from 2000 to 2009, Deputy Treasurer in the Office of the California State Treasurer from 1998 to 1999, Chief of Staff to Sacramento Mayor Joe Serna Jr. from 1992 to 1999, and Deputy Assistant for toxic substance control in the Office of the Governor from 1981 to 1982. President Picker also served as a member of the Sacramento Municipal Utility District (SMUD) Board of Directors from 2012 to 2014.

President Picker is a former lecturer at the University of California, Los Angeles Graduate School of Architecture and Urban Planning, and an instructor at Occidental College's Urban and Environmental Policies Institute. He graduated from Immaculate Heart College with a Bachelor of Arts in English and History, and from the University of California, Davis with a Masters of Business Administration.