EXPLORE A WORLD OF DIVERSE KNOWLEDGE AND NETWORKING OPPORTUNITIES THROUGH OUR PARTNER-HOSTED CO-LOCATED EVENTS

UIIC 2024 Summit
Monday, February 26 | 7:00 AM - 7:00 PM
Cost: Free (for Utility personnel only)
This 2024 summit will focus on the challenges, successes, lessons learned, and drivers behind the growing utility imagery & inspection space. We will bring together utilities and solution providers with emerging technologies to help with asset inspection, storm response, vegetation management, and wildfire mitigation, in order to help utilities improve reliability, safety, and financial performance.
In partnership with: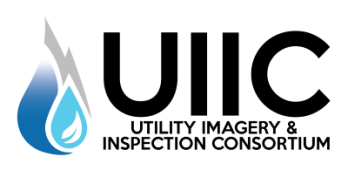 SECC's 2024 Consumer Symposium
Monday, February 26 | 8:30 AM - 5:00 PM (Followed by a reception from 5:00 PM - 7:00 PM)
Add this event to your registration for $250.
Join the Smart Energy Consumer Collaborative (SECC) for the 2024 Consumer Symposium, a one-of-a-kind event that focuses on residential customers and their relationships with electrification, the smart grid, renewable energy, smart home technologies and related utility programs & services. Through engaging sessions with industry thought leaders, Consumer Symposium attendees will gain actionable insights to better meet the evolving expectations of today's consumers.
In partnership with:


U.S. Department of Energy Office of Electricity's Voices of Experience: Decarbonization Strategies and Grid Planning
Monday, February 26 | 12:00 PM - 4:30 PM
The workshop is sponsored by the U.S. DOE Office of Electricity with support from NREL and SEPA. All utility personnel are invited to join the discussion.

Cost: Free (for Utility personnel only)
Utilities across the U.S. are announcing carbon reduction strategies, plans, and mandates with increasing frequency. According to SEPA's Carbon Reduction Tracker, 82% of US customer accounts are served by utilities with carbon reduction goals and 79% are served by utilities with a 100% carbon reduction goal. Most utilities—even those voluntarily announcing carbon reduction goals—are struggling to develop and execute a comprehensive carbon reduction strategy. While a carbon reduction plan must be tailored to a utility's unique system, market, and geographical location, there is much to learn from each other. This workshop will facilitate discussion among utilities with a focus ontechnology and grid investments, customers and community engagement, energy equity and justice, markets and geographical dynamics, and other factors that must be considered when developing decarbonization strategies. Regardless of a utility's current position in their journey, this is an opportunity for utilities to learn from their peers to better understand the terminology, challenges, insights, and good practices for developing decarbonization strategies and grid planning.
Lunch provided at 12:00 PM - 12:30 PM
In partnership with:


Smart Energy Summit: Engaging the Consumer
Tuesday, February 27 | 9:00 AM - 4:30 PM
& Wednesday, February 28 | 10:15 AM - 3:15 PM
Add this two-day event to your registration for $500.
Smart Energy Summit features the latest consumer research and industry insights on the primary factors driving consumers to adopt energy management solutions, including discussion and analysis of the latest utility programs, smart energy solutions, and DER.
In partnership with:

CTIA Smart Utilities Workshop
Thursday, February 29 | 9:30 AM - 11:30 AM
Cost: Free
Learn about the most comprehensive and first IoT device certification program specifically for the utilities industry, the CTIA Smart Connected Infrastructure Program™. Based on NIST and 3GPP standards, and includes testing for cybersecurity for industrial IoT devices.

Workshop will review how to modernize your utility in three easy steps:
Connectivity assessment,
Certification process,
Deployment use case guide.
Find out why utilities are relying on this certification for deployment.
In partnership with: