Complimentary digital meeting platform.
DISTRIBUTECH Connect is a free digital pre-planning meeting platform open to all attendees and exhibitors of DISTRIBUTECH International that allows you to search, connect and schedule meetings with exhibitors if you are an attendee or attendees (f you are an exhibitor.
What are the Benefits of Connect?
Included complimentary with your participation in DISTRIBUTECH International is access to a free appointment setting system which enables attendees to request a meeting with exhibitors based on the products and services they are interested in and allows exhibitors to send requests to attendees they want to reach.
Program open to ALL exhibitors and ALL attendees at no cost.
Meetings are scheduled and planned before arriving on-site, giving you time to research and prepare. Mutual acceptance of the meeting request is required on both the attendee and exhibitor side before it is scheduled.
Best of both worlds… prescheduled appointments alongside the activity and buzz of a traditional tradeshow!
Meetings take place in exhibitor's booth on the exhibition floor.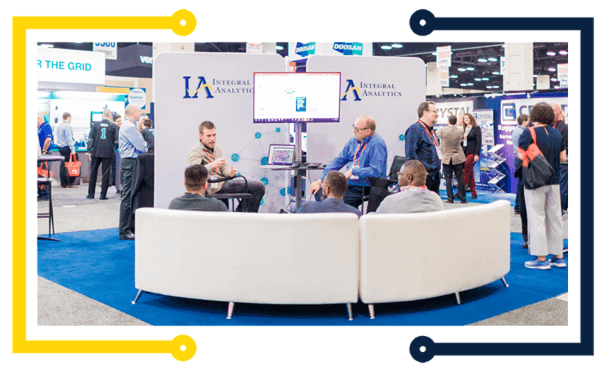 Mark your calendars! Access to the appointment scheduling platform will open 10 weeks out from the show. Look out for a notification to come via email.
Looking for an Upgraded Experience? Check out MATCH!

With MATCH!, you can have guaranteed meetings with the suppliers who offer the products, or services that your company needs. If are the supplier, you can meet with the decision makers from power producers that have an upcoming project and are looking to address the immediate needs of their operations. Find out if you qualify to participate in our MATCH! program.
MATCH! Exhibitors
MATCH! is a customized meeting experience that connects exhibitors with hand selected MATCH! Elite participants with upcoming projects who are looking for the products and services that address the immediate needs of their operations.