As Head of Innovation and Creativity at Disney, Duncan and his team helped Imagineering, Lucasfilm, Marvel, Pixar and Disney Parks to innovate, creating magical new storylines and experiences for consumers around the globe.
As founder of iD8 & innov8 he now brings his extensive Disney experience to audiences around the world using a very unique approach to Design Thinking that not only places the end user at the core of the creative thinking process, but also looks in new and usual places to uncover insights for innovation, helping people capture unlikely connections, leading to fresh thinking and disruptive ideas.
Delivering a series of keynotes, workshops and ideation forums, his unique Design Thinking process helps companies embed a culture of innovation into everyone's DNA.
He is a multiple Ted X speaker and contributor to Fast Company Magazine. He teaches Master Classes at Yale, the University of North Carolina, Duke University and the University of Florida. In 2008 he received the American Citizen of Choice Award at the White House. In 2014 he was awarded an Hons. Doctorate from Edinburgh University in Scotland. He also holds the Duke of Edinburgh Award presented by Her Majesty Queen Elizabeth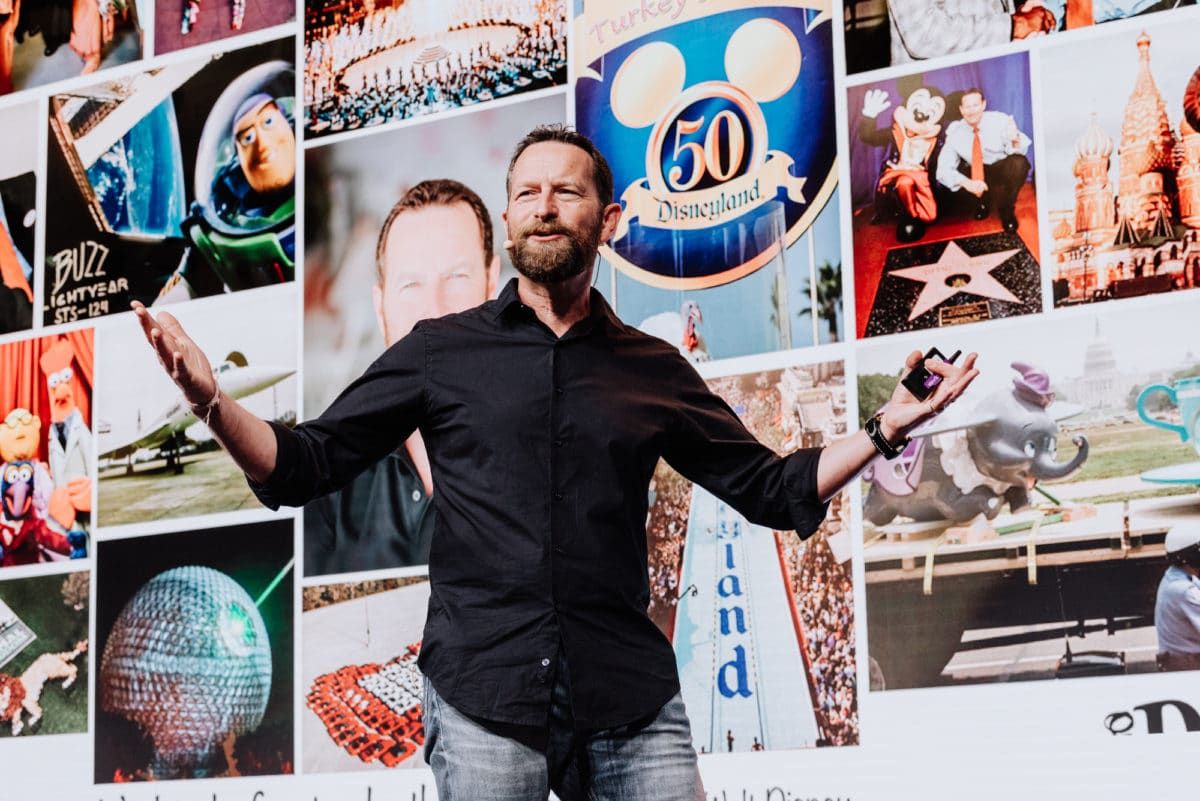 The Theory of Creativity™
The ability to think creatively is the one core human truth that will remain relevant in the brave new world of Artificial Intelligence. Everyone has the power to be creative! During the Theory of Creativity™ Keynote, Duncan will share innovation tools developed from experience with thousands of global Fortune 500 companies and 30 years of experience with the Walt Disney Company, most recently as Head of Innovation & Creativity.
By the end, your audience will walk away with a series of unique Creative Behaviors and Innovation Tools to leverage their creative minds, deliver revolutionary thinking and drive substantial results in all areas of your business.
President, and CEO, Itron
Tom Deitrich has more than 25 years of experience in global operations at leading technology firms and has held numerous executive management positions where he led business-level strategies that transformed and significantly improved business results. Tom was appointed president and chief executive officer and named to Itron's board of directors on Aug. 6, 2019. He joined Itron in 2015 as executive vice president and COO and has played a major role in shaping the company's strategy to partner with cities and utilities to deliver industrial IoT solutions.
Tom has extensive experience in product management, research and development, supply chain management and business development in several industries, including industrial equipment, telecommunications and semiconductors. Before joining Itron, Tom was senior vice president and general manager for Digital Networking at Freescale Semiconductor. Prior to Freescale, Tom worked for Flextronics International, Ericsson Mobile Communications and General Electric Corporation.
Chief Executive Officer, San Diego Gas & Electric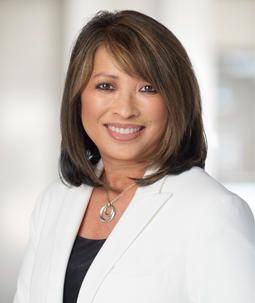 Caroline Winn is chief executive officer for San Diego Gas & Electric (SDG&E), one of Sempra's regulated California utilites. Sempra is a San Diego-based energy services holding company whose subsidiaries provide electricity, natural gas and value-added products and services.
SDG&E provides service to 3.6 million consumers through 1.4 million electric meters and more than 873,000 natural gas meters in San Diego and southern Orange counties.
Winn became CEO of SDG&E in August 2020. Previously, she served as the chief operating officer of SDG&E, overseeing operations of the utility's gas and electric infrastructure assets, and customer services. In that role, Winn is widely recognized for SDG&E's national leadership in sustainability, technology and innovation, including the company's significant safety and wildfire mitigation efforts.
Winn also served as chief energy delivery officer, managing all energy delivery activities for SDG&E, including electric distribution operations and gas services, customer services, and external and state legislative affairs.
Since joining the company in 1986 as an associate engineer, Winn has held several leadership positions with SDG&E and Southern California Gas (SoCalGas).
Winn currently serves on the board of directors for Father Joe's Villages and Monarch School; the executive council for Western Energy Institute; and the director's council of the Scripps Institution of Oceanography. She also serves on the board as an independent director for both Kayne Anderson Energy Infrastructure Fund, Inc. and Kayne Anderson NextGen Energy & Infrastructure, Inc.
Previously, Winn has served as the board chair for the San Diego Regional Chamber of Commerce and continues to currently serve as a board member. She has a bachelor's degree in electrical engineering from California State University Sacramento and is a registered professional engineer in the State of California.
OATI Chief Strategy Officer - Smart Grid and Smart City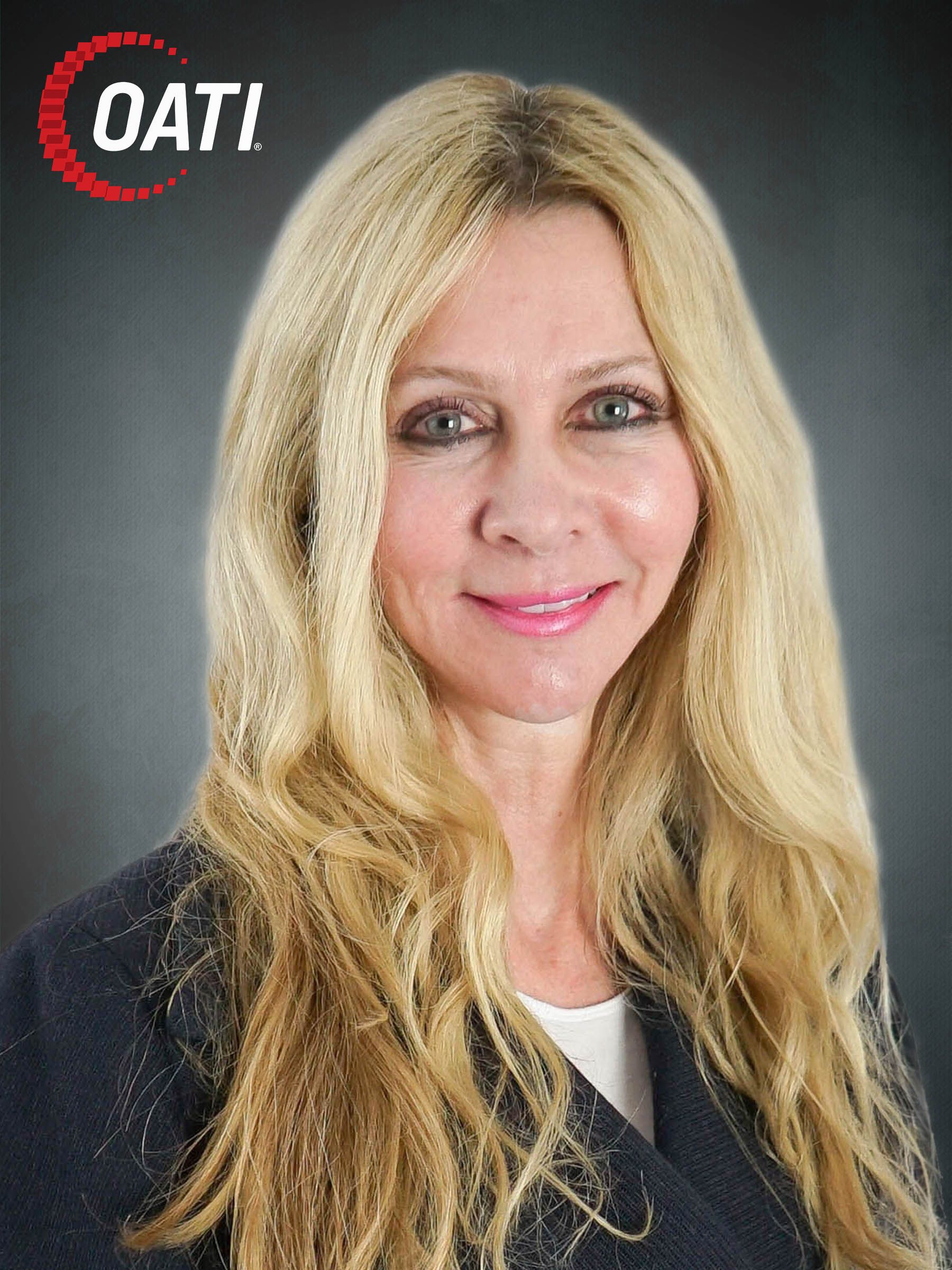 Linda Stevens is the OATI Chief Strategy Officer - Smart Grid and Smart City.
Ms. Stevens has dedicated her career to the energy industry and has been with OATI since 2011, taking on various leadership roles. She originated her career at an Investor Owned Utility where she learned firsthand about utility operations. This experience led her to an energy industry software and technology sales career path with Siemens and, eventually, on to OATI.
In her current role, she collaboratively develops, sets and executes business initiatives and go to market strategies to advance the OATI Smart Grid, Smart Utility and Smart City portfolios in support of corporate growth goals and customer segment needs and objectives. She works with the CEO and other executive stakeholders to drive alignment at all levels with strategic objectives.
Ms. Stevens holds a Bachelor's Degree in Organizational Management and Leadership from Concordia University, St. Paul, MN