As Head of Innovation and Creativity at Disney, Duncan and his team helped Imagineering, Lucasfilm, Marvel, Pixar and Disney Parks to innovate, creating magical new storylines and experiences for consumers around the globe.
As founder of iD8 & innov8 he now brings his extensive Disney experience to audiences around the world using a very unique approach to Design Thinking that not only places the end user at the core of the creative thinking process, but also looks in new and usual places to uncover insights for innovation, helping people capture unlikely connections, leading to fresh thinking and disruptive ideas.
Delivering a series of keynotes, workshops and ideation forums, his unique Design Thinking process helps companies embed a culture of innovation into everyone's DNA.
He is a multiple Ted X speaker and contributor to Fast Company Magazine. He teaches Master Classes at Yale, the University of North Carolina, Duke University and the University of Florida. In 2008 he received the American Citizen of Choice Award at the White House. In 2014 he was awarded an Hons. Doctorate from Edinburgh University in Scotland. He also holds the Duke of Edinburgh Award presented by Her Majesty Queen Elizabeth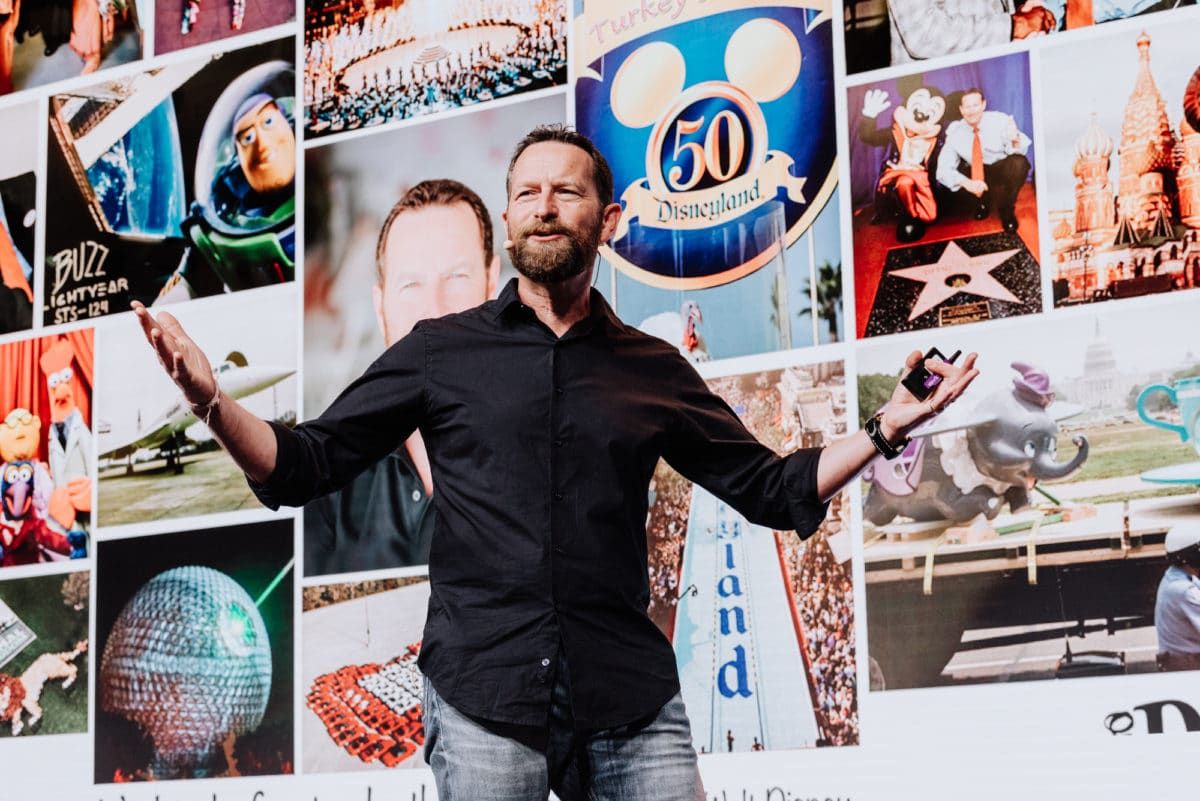 The Theory of Creativity™
The ability to think creatively is the one core human truth that will remain relevant in the brave new world of Artificial Intelligence. Everyone has the power to be creative! During the Theory of Creativity™ Keynote, Duncan will share innovation tools developed from experience with thousands of global Fortune 500 companies and 30 years of experience with the Walt Disney Company, most recently as Head of Innovation & Creativity.
By the end, your audience will walk away with a series of unique Creative Behaviors and Innovation Tools to leverage their creative minds, deliver revolutionary thinking and drive substantial results in all areas of your business.