Explore the transformative impact of digitalization on electricity management in the utility sector, encompassing everything from asset and workforce management to leveraging cloud technology.
FEATURED CONTENT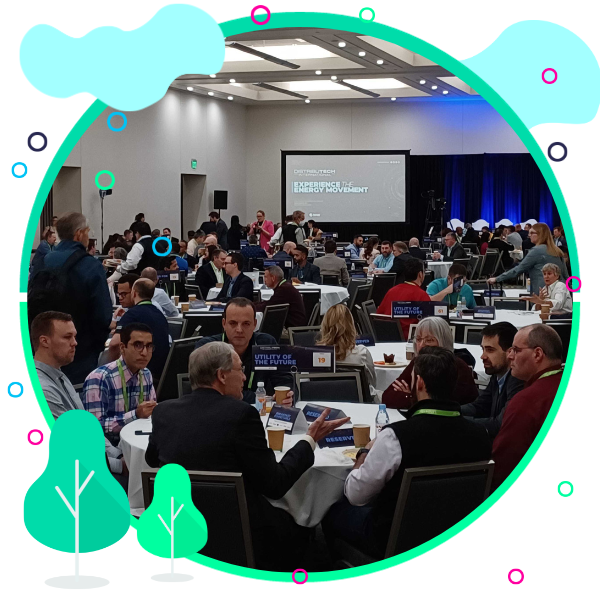 Asset Management Roundtables
Tuesday, February 27 | 12 - 1pm
Wednesday, February 28 | 8 - 9am and 12 - 1pm
Thursday, February 29 | 8 - 9am
DIGITALIZATION EDUCATIONAL OPPORTUNITIES
10:30 AM
W308AB

30 mins

Cyber and Physical Security

This presentation introduces the audience to a new IEEE Standard being developed by the IEEE-PES Technical Committee on Power System Communications and Cybersecurity. IEEE Std P2808 creates a mechanis ...

W304GH

60 mins

Environmental, Social and Governance (ESG)

T&D organizations are looking for the next 'S-Curve' of productivity to address growing O&M costs, workloads, regulatory pressure, resilience needs and employee expectations. Transforming the end-to-e ...

W304EF

60 mins

This panel discussion will provide insights on how utilities can optimize operations, enhance customer experiences, provide an effective response for storm events, and promote sustainability by levera ...
11:20 AM
W311AB

30 mins

Energy Orchestration and the DSO

The utility distribution system operator will face many challenges seeking to develop systems that are effective for tracing and managing operations from customers to aggregators, from utility to mark ...
12:00 PM
Booth 3571 Exhibit Floor

30 mins

Digitalizing the Grid Knowledge Hub

In underground distribution, detecting and resolving faults can be challenging. The integration of advanced Fault Passage Indicators (FPIs) into underground distribution networks reduces the impact of ...
OTHER DIGITALIZATION NEWS