Learn how artificial intelligence is revolutionizing the energy industry by optimizing operations, protecting assets, mining data, finding efficiencies, and supporting the integration of distributed energy sources.
FEATURED CONTENT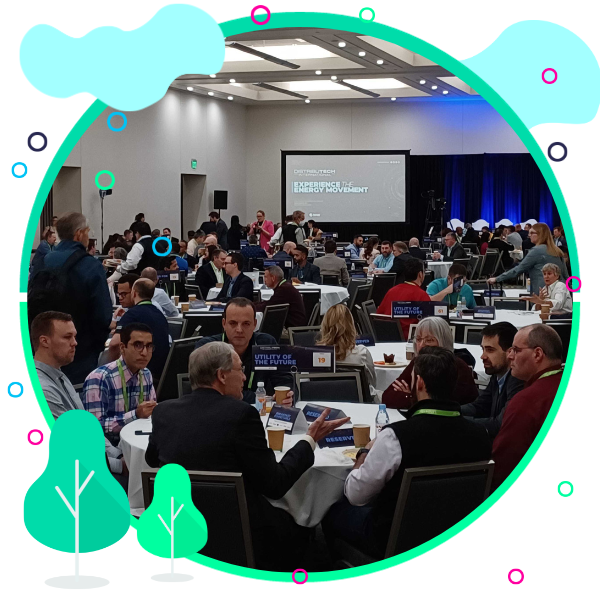 AI for Grid Management Roundtables
Wednesday, February 28 | 8 - 9am
Thursday, February 29 | 8 - 9am
UtilityAI Bootcamp Utility University
Monday, February 26 | 8am - 12pm
ARTIFICIAL INTELLIGENCE EDUCATIONAL OPPORTUNITIES
8:00 AM
Breakfast Roundtables- Thursday

W414AB

60 mins

Breakfast & Lunch Roundtables

Full conference badge is required for admittance. Additionally, all full conference badge holders must pre-register to reserve a seat. To check your registration or to reserve a seat, please visit the ...
9:15 AM
Keynote Session: Cracking Creativity: Reimagining AI and Creativity for Greater Personal & Team Growth

W415 (Valencia Ballroom)

60 mins

Join us for the Thursday morning keynote session, featuring speaker Abigail Posner, Google. Abigail is the Director of U. S. Creative Works, Google's creative think tank for agencies and brands, and ...
10:30 AM
W307CD

60 mins

Utilities globally are under pressure to reduce their O&M costs, and inspections process is one key area to explore for efficiencies. While utilities recognize the potential benefits of AI in visual i ...

W311AB

30 mins

Energy Orchestration and the DSO

In the past, calculating the hosting capacity of a distribution network required accurate data and a deep understanding of its components. However, such data is often lacking, forcing operators to rel ...

W304GH

60 mins

Environmental, Social and Governance (ESG)

T&D organizations are looking for the next 'S-Curve' of productivity to address growing O&M costs, workloads, regulatory pressure, resilience needs and employee expectations. Transforming the end-to-e ...

W304EF

60 mins

This panel discussion will provide insights on how utilities can optimize operations, enhance customer experiences, provide an effective response for storm events, and promote sustainability by levera ...

Booth 432 Exhibit Floor

30 mins

Innovative and Emerging Technologies Knowledge Hub

Session details are to be announced! Session Sponsored by: Innovative and Emerging Technologies Knowledge Hub Track Sponsored by: GE Vernova